Hotwyr Drop-Dead Gorgeous – Maia
Sire: Kimmax Bolt (Imp UK)
Dam: Hotwyr She's Charmed
Whelped: 30/04/2010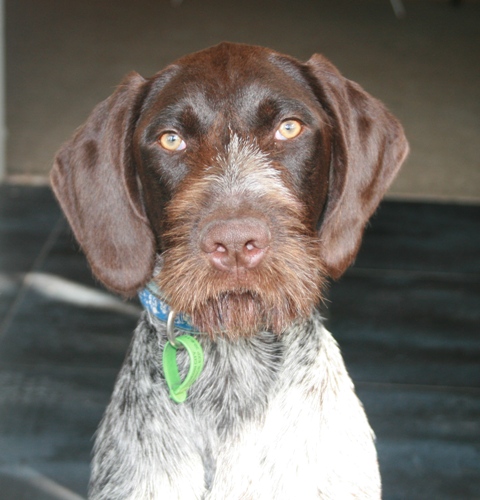 Maia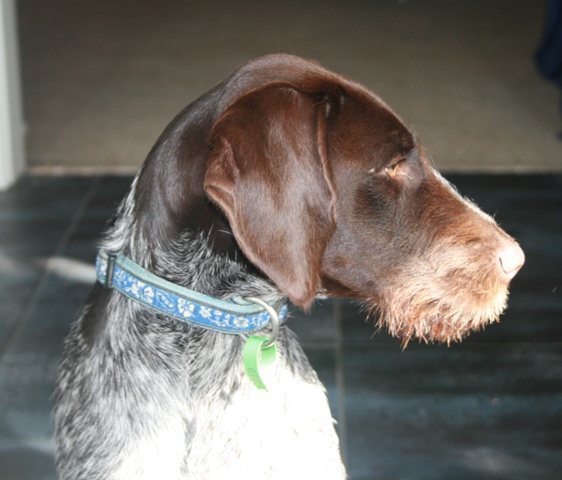 Achievements:
Rima has found a new home – in Wellington with hunter Les Jones and she has a new name – MAIA
Les flew down to Timaru and spent the day with Rima and the Hotwyr family before taking her back to Wellington.
We wish them both (and Jo) the very best.
Check back for updates on how she is going!
Dec 2010 – Maia gets her 1st stag!!
Dec 2010 – Maia passes her Kiwi Aversion training.
Pedigree of "Hotwyr Drop-Dead Gorgeous – Maia"

Parents
GrandParents
GreatGrandParents
SIRE

Kimmax Bolt (Imp UK)     

Uri vom Liether-Moor (Germany)

 Matze vom Schinkelberg
Ondra vom Liether-Moor
Joschi III del Zeffiro @ Kimmax (Italy)
Hasso vom Bruhlwald
Blanka vom Hatzberg

DAM

Hotwyr She's Charmed

NZCh Korskote Xpress Klass (Imp Aust)
Ch Korskote Touch of Klass (AI)
Aust Ch Skadala's Alara (Imp Sweden)
NZCh Kimmax Kontessa (Imp UK)
Kimmax Kandy Stripes (UK)
Kimmax Upper Krust Krumpet to Alcazar (UK)