Sled Dog Racing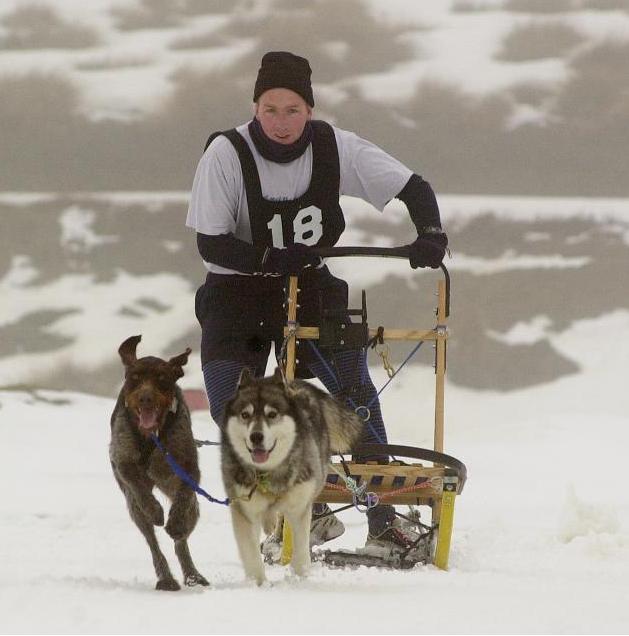 Maddy and Envy 2003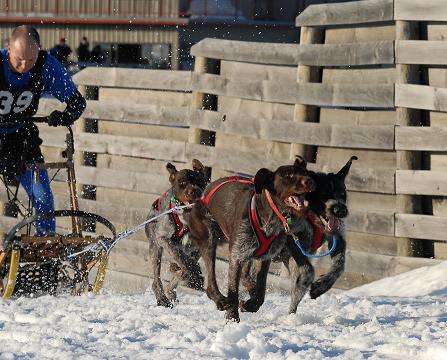 Harriet, Tana and Wyatt 2006
Sled Dog Racing in the winter keeps our wires in tip top condition and they love it.
Since 2002 Mark has run in the single, 2 dog and 3 dog classes.
Highlights include:
2010 – New team this year – training has started and we look forward to the races starting at the end of May
2009 – Just a few races run as we had renovations underway………..
2008 – 1st 3 dog musher – NZFSS point score (despite running our 'c' team and attending only a handful of races)
2007 – a year off to plan our big move from Auckland to Timaru
2006 – 1st 3 dog team and 5th overall (Wyatt, Harriet, Tana) Wanaka Sled Dog Festival – Snow Farm, Cardrona
– 1st 3 dog musher overall – NZFSS point score
2005 – 1st = 3 dog musher overall – NZFSS point score
2004 – 1st 2 dog team and 11th overall (Russell, Maddy) Wanaka Sled Dog Festival
– 1st 2 dog musher overall – NZFSS point score
2003 – 4th 2 dog team (Maddy, Envy) this was Mark's first race on snow, Wanaka Sled Dog Festival
– 2nd = 2 dog musher overall – NZFSS point score